1st step is you need a backup to give to your Web Designer. How to backup your WordPress website using the GDPR tools in WordPress.
It's time to move and you've got a WordPress site. You're entitled to Data Portability under GDPR, so now you have lots of options for Import and Export.
Go to Tools on the control Panel – That's where all the GDPR-y bits of your site are, and also where you can exercise your GDPR-given right to move WordPress Hosting Provider.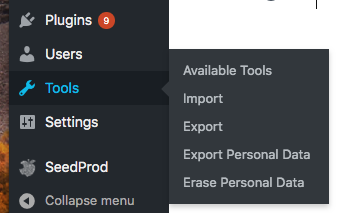 Select Export and look on in astonishment at the Options in the Export Menu that comes with WordPress.

You may see more items under content depending on your site, theme and plugin configuration. Here's one from a site running WooCommerce, note the Extra Options for Export.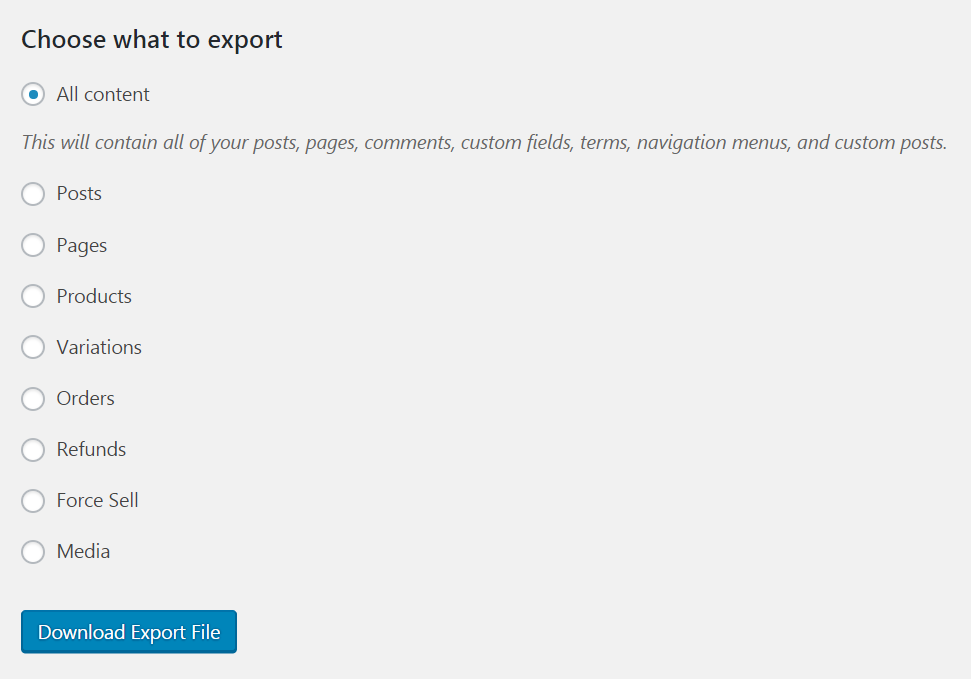 Sit back and watch the site content issuing from the webserver in beautiful XML, all the time marvelling at how easy that all was.
Now all you need to import to the new site. If you need a Web Design Agency in Dublin to help, we recommend go2web.ie